By Ryan Duffy,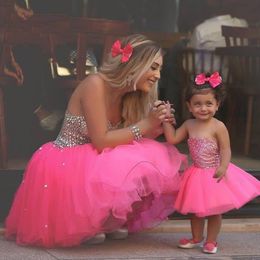 With wedding season just around the corner, many parents will be starting to think about their outfit choices for the big day. Although weddings can be quite boring for children, many modern couples will make a lot of effort to ensure their wedding is child friendly, either by hiring an entertainer or by creating a children's creche area. While you may have once gone straight to your babysitter for childcare on an important occasion like a wedding, you can now think about taking your children along. This means you'll have to plan not one but two outfits! Follow this simple guide for choosing an outfit for your next wedding or special occasion.

Focus on being comfortable
We all know that weddings are special occasions and you need to make a bit of extra effort, but this shouldn't come at the expense of comfort. Choose an outfit for yourself that is comfortable and that you'll be happy to wear all day. This includes the shoes, because there's nothing worse than still wearing high heels at the end of the day when you have to carry a sleepy child around.

Don't forget a change of clothes
This is for your child, not you! Young babies and toddlers are notorious for ruining their clothes when there isn't a fresh outfit to hand. By bringing a complete change of clothes in addition to all of their baby essentials, you should be able to handle any mess that your child manages to make.
Dress baby up, too
A lot of parents think that babies are exempt from wedding dress codes because they are so young, but dressing your baby in their usual clothes can be a faux pas. Don't forget that your child will probably feature in a lot of wedding pictures, and the bride and groom will be paying a lot for that photographer. You don't want to ruin the picture by dressing your baby in their usual play clothes. There are plenty of formal clothing options available for even the youngest child.

Dress with minimalism
Your own outfit should be simple and unfussy, a simple dress or a skirt and top combo. Some summer dresses even come with large pockets which will be invaluable to keeping track of Keep accessories to a minimum as you will have enough to keep track of without worrying about necklaces, clutch bags or sunglasses. A simple pair of loose diamond stud earrings will make any outfit look instantly chic.