Hi all you lucky mommies who have girl babies. I know how exited you must be to shop for your little one's special day. Actually think of it, we just have very few unforgettable dresses in our lives. For a girl her first birthday dress and wedding dress are very important. So don't miss this event without getting your princess the best dress of her life.
So here are some options:
Tutu Frocks and Skirts- These are cute Frilly and can be worn with comfortable stockings.
Cute frilly lacy frocks- These are the frocks that were worn through ages. And you will find plenty of options.
Silk frocks- Silk frocks are extremely elegant and unique. Silk shines in the evening and your princess will surely stand out.
Full length gowns- If your little one can stand during her first birthday, these gowns look stunning. Kids look like dolls in these gowns.
Themed dress- Be it princess theme, minnie mouse theme or circus theme, your little one can be the centre of attraction.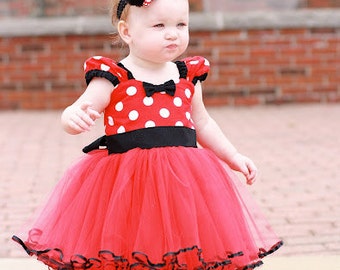 Velvet dress- Velvet is royal and again unique choice.