Hi Moms,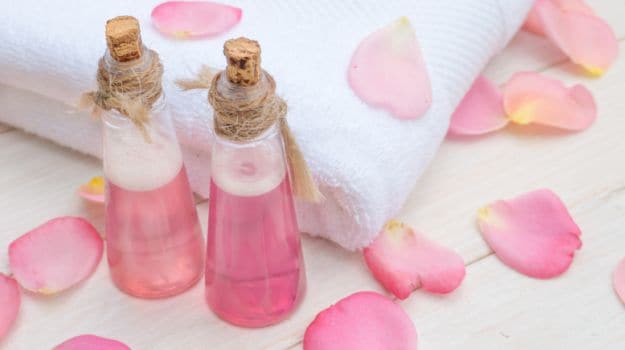 I know I have not been writing a lot lately. I like to wish all of you a Happy and Prosperous New Year.
How is the winter going. Mine has been good so far and I owe it to my new skincare. Both my daughter and I have bad eczema which flares up only during winter and I have heard of rose water and glycerin remedy for ages but never trusted that it will work on such severe dry skin. But I have browsed through every skincare cream and see glycerin mentioned on every pack with hell lot of other chemicals.
So once winter began, I made this potion of glycerin and rose water in the ratio 1:1 and added it to a spray bottle and used it on both my daughter and myself and its unbelievable that we have no dry and flaky skin this winter. I dont use it on the face.
You can use this on babies too as its totally safe. Make sure you buy good quality glycerin from a medical store and use organic rose water. I use Rose water from fab india and even tried Patanjali one and it worked very well.
Its pretty unbelievable that just a simple remedy can work wonders, even I had my doubts in the beginning if this could replace the greasy creams but it does. Do give it a try and let me know your opinion.
I have been using Patanjali Aloe vera gel which is amazing for the face.
You can use Moisturex Cream too for kids with eczema its made of soft paraffin and liquid paraffin.