By Aanchal Goel,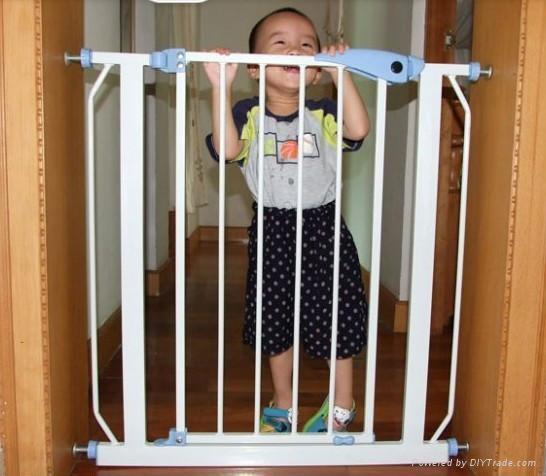 My son had turned 6 months old & I was having a blissfully peaceful few weeks. My baby started sitting up & would be too darn happy to stay in one place & play with his toys. But being a first time mommy I was so unaware of the devastatingly troublesome stage that was yet to come.
A little later than a month my son started to crawl. The only time I would relax would be when my son was sleeping. At other times, he would keep picking up things from table tops and chucking them on the ground as though he was trying to defy gravity, opening drawers or trying to poke his tiny fingers in electrical sockets.
One of my close friends came home for dinner & suggested me to buy some child proofing products. Before she left, I found myself looking up several websites & ordering baby safety gear for use at home. I have to admit that it was one of the best advices I was given till date.
Here's a list of different & useful baby safety gear you can use:
Edge Guards: If you have any sharp table corners, these can come very handy. You can use edge guards for wooden, glass & stone table tops.

Angle Latch: This is a must have! You can use these for any drawers that are placed at less than three feet of height. Very useful for side tables & kitchen drawers.

Multi-Purpose Latch: You can use these for cabinet shutters or even drawers.

Electrical socket guards: These can very handy for all the electrical sockets that are within your baby's reach. I personally bought three sets of these & gave one each to my in-laws & parents too for use when visiting them.

Gates: You cannot do without these if you have a staircase running inside your home. You can lock the gate & be assured you baby will not try climbing up or down without being supervised. Remember to buy two gates for the top & the bottom of the staircase.
Other than the child proofing products you can also do the following things to insure the safety of your baby and prevent domestic accidents:
Make sure you keep all your wonderful ceramic & glass showpieces away from your baby's reach.

Keep any low stools, step ladders or low height tables of out plain sight. Kids use these to climb & reach places which are normally out of reach.

Clip wires or chords together & try to hide them behind furniture.

Keep the bathroom door shut at all times.

If you have an extra room or store, you can move indoor plants, dustbins, shoe racks & floor lamps. Make sure this room is off limits for your little one at all times.
Even after trying really hard, your baby will get hurt sometimes which is quite normal. So, don't be too hard on yourself & try to use this opportunity to teach your child right from wrong.