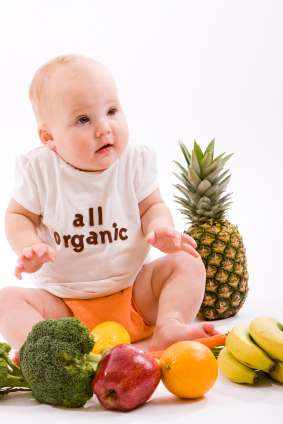 Hi Mommies,
I know I have not been doing a lot of baby food recipes these days. Baby food is so easy to make with very little spices or seasoning.Once you know what are the fruits and veggies that can go into your baby purees and juices, the rest is left to imagination.
So here is a list of fruits that you can feed your baby after 6 months. As babies below 6 months should only be fed with breast-milk. Fruits can be given as juice, milkshakes (with breast-milk or formula only), mixed with yogurt as a smoothie, or boiled and mashed as a puree. It totally depends on your baby's ability to eat.
But please note fruits are a choking hazard, do not feed big chunks of fruit and or leave your baby unattended while eating fruits. You can start them with finger foods after 8 months but make sure you give them huge pieces to bite on.
So here is a list of fruits that can be given:
Mashed Bananas
Pureed peaches
Apples- pureed, juice, milkshakes, or big pieces for teething babies
Plums- mashed
Avocados- mashed
Mango – Very little quantity mashed, milkshake or yogurt smoothie
Papaya- again another fruit which is healthy but has to be given in moderation
Pears- cook the pear and mash
Avoid: Citrus fruits, fruits like strawberry that might contain allergens, grapes that can be choked, pineapple causes a lot of heat.